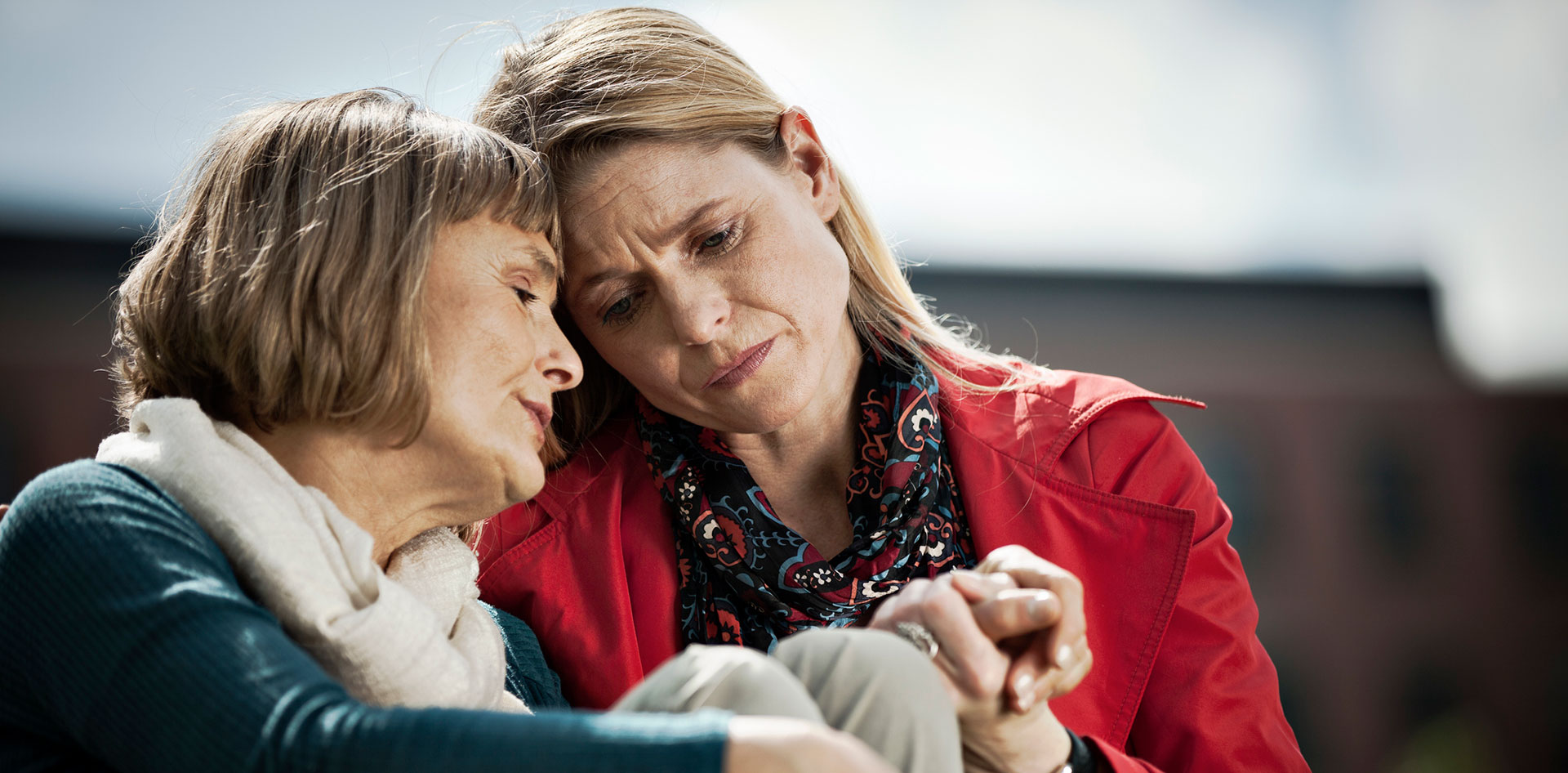 On an airplane, an oxygen mask drops into the cabin. Quick — what do you do? As we all know, the first rule is "Should the cabin lose pressure, oxygen masks will drop from the overhead area. Please place the mask over your own mouth and nose before assisting others." Only when we first help ourselves can we effectively help others. Caring for yourself is one of the most important — and one of the most often forgotten — things you can do as a caregiver. When your needs are taken care of, the person you care for will benefit, too.
Taking care of aging or sick loved ones while not taking care of yourself is very common in caregivers. Family caregivers tend to suffer disproportionately from sleep deprivation, higher levels of stress and poor eating habits. They're also likely to neglect regular exercise and often put off making doctor appointments when they're ill. Caregivers who don't practice self-care are at an increased risk of depression, chronic illness, and excessive use of alcohol, tobacco and other drugs.
In addition to coping with a loved one's illness, they might also be dealing with financial pressures, changes in family dynamics and a general disruption in family life. It's a recipe for caregiver burnout that would negatively affect anyone's ability to provide good care and potentially place the caregiver's health at risk.
If you become exhausted, sick or suffer from caregiver burnout, you can't give your loved one the care they need. Taking care of yourself is a priority, so you can function from a position of strength and wellness.
How to Cope
Caregivers may experience periods of stress, anxiety, depression and frustration, but there are proven methods that, when followed, can help keep you from feeling overwhelmed.
Find support. Feeling angry, guilty, alone, afraid or sad can be common for caregivers. Talking with other people who are caring for a family member or friend can help you cope. We can help you find local resources, such as caregiver support groups.
Get help. Many people feel that asking for help is a sign of weakness. It's not. Finding help is a sign of wisdom and strength. Explore new ways to provide care and seek help from others. This can mean hiring someone for a few hours a week to help your loved one or to help you with chores, errands or childcare. Family, friends and members of religious and community groups are often willing to lend a hand. Accept their help and give them specific tasks. Consider making a list of family, friends, neighbors, and local organizations who can help and what tasks they are available to do.
Make time for yourself and other relationships. Spending time doing something you enjoy can give you a much-needed break. Spend time with other people who are important to you. Those supportive relationships are important for your own health and well-being.
Explore options for financial costs. Out-of-pocket costs such as parking, transportation and food can be substantial for a caregiver. If managing costs becomes stressful, you should consider the many resources available to help, including financial support offered through Medicaid and Medicare Advantage programs.
Be kind and patient with yourself. Many caregivers experience occasional bouts of anger or frustration. And then they feel guilty for having these feelings. Try to find positive ways to cope with these difficult feelings. This could include talking with supportive friends, exercising, or taking advantage of mindfulness exercises.
Take care of your body. Make time to exercise, eat healthy foods, stay hydrated and get enough sleep. Also, re-evaluate your own health. When you find work-life issues overwhelming, Horizon Balance Living may be right for you. In addition, Healthy Discounts through Blue365 provides discounts on cookbooks, meal plans and nutrition programs, health magazines, glasses and contacts, and much more.
When to Seek Professional Help
Pay close attention to your emotional and mental health. Several studies have shown that caregivers are at an increased risk for depression and anxiety. If you are having trouble coping with your emotions, talk with your doctor or we can help you find a behavioral health provider that's right for you.
It's not Selfish — It's Essential
Remember, it's not selfish to focus on your own needs and desires when you are a caregiver — it's an important part of the job. You are responsible for your own self-care, so focus on the following self-care practices:
Learn and use stress-reduction techniques, such as meditation, prayer, yoga and Tai Chi.
Get proper rest and nutrition.
Exercise regularly, even if only for 10 minutes at a time.
Take time off without feeling guilty.
Participate in pleasant activities, such as reading a good book or taking a warm bath.
Seek and accept the support of others.
Seek support when you need it by talking to a trusted counselor or friend.
Identify and acknowledge your feelings; you have a right to all of them.
Change the negative ways you view situations.
Set goals.
Api Url
api/v1?node_url=/find-resources-get-support/taking-care-your-mental-health/caring-loved-one
Api domain
behavioralhealth